About the Radikha Jaggernauth Conference Scholarships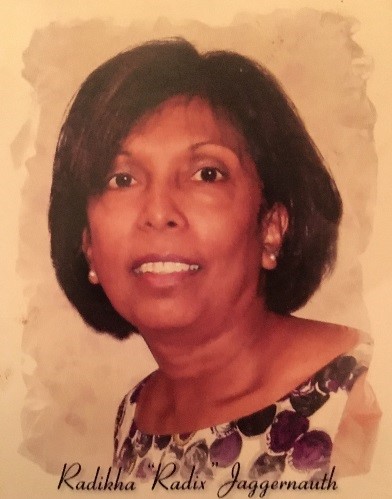 In August 2012, the Canadian prospect research community lost a valued member. Radikha Jaggernauth passed away after being diagnosed with cancer. Radikha was an Apra Canada Director responsible for the Regional Representatives portfolio. Over the years, she gave a great deal of time as a volunteer with Apra. As a prospect researcher, Radikha contributed directly to the success of a number of organisations, including the Heart and Stroke Foundation, UNICEF and the United Way of Greater Toronto. She is remembered as a kind-hearted, funny, inquisitive, and focused individual who was committed to Apra Canada and the research profession. The 2011-2012 Apra Canada Board of Directors renamed the Apra Canada Scholarships in Radikha's memory. 
2021 Radikha Jaggernauth Conference Scholarship Recipient
Congratulations to Zoe Fine, Officer of Donor and Prospect Management at UNICEF Canada who received a Radikha Jaggernauth scholarship to attend the (virtual) 2021 Apra International Conference.
2022 Radikha Jaggernauth Conference Scholarship Opportunities
Apra Canada supports its members in pursuing professional development through conference attendance. We are committed to providing funds for quality education and networking opportunities for our Canadian researchers. Please check back in May 2022 for more information about  whether you qualify for a scholarship and how you can apply to attend a designated conference.