About the Radikha Jaggernauth Conference Scholarships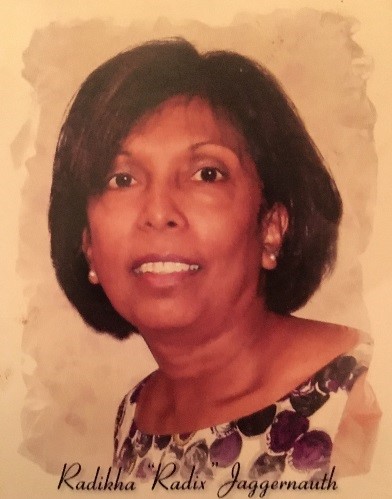 In August 2012, the Canadian prospect research community lost a valued member. Radikha Jaggernauth passed away after being diagnosed with cancer. Radikha was an Apra Canada Director responsible for the Regional Representatives portfolio. Over the years, she gave a great deal of time as a volunteer with Apra. As a prospect researcher, Radikha contributed directly to the success of a number of organisations, including the Heart and Stroke Foundation, UNICEF and the United Way of Greater Toronto. She is remembered as a kind-hearted, funny, inquisitive, and focused individual who was committed to Apra Canada and the research profession. The 2011-2012 Apra Canada Board of Directors renamed the Apra Canada Scholarships in Radikha's memory. 
2021 Radikha Jaggernauth Conference Scholarship Opportunities (3 available)
Apra Canada supports its members in pursuing professional development through conference attendance. We are committed to providing funds for quality education and networking opportunities for our Canadian researchers. This year we will be awarding:
3 scholarships valued at CDN $950 to the Apra International conference (which will be held in virtually, July 27th-30th, 2021). This will allow three Apra Canada members to take advantage of the early bird registration rate of $780 US.
Given that this year the conference is being held virtually, the scholarships will cover the cost of conference fees up to the amount provided. Funds will be distributed to the recipient following payment and upon presentation of receipts and any other documentation.
Eligibility Criteria:      
Applicants must work at least 50% of the time in advancement research for a non-profit organization in a non-consulting capacity.
Applicants must be current members of Apra Canada (former members whose membership have lapsed may renew their membership before applying).
Applicants should demonstrate financial need and leadership potential.
Previous scholarship or award winners must wait 3 years before applying again.
Apra Canada Board Members cannot apply.
Applicants must not have a co-worker participating on the scholarship selection panel.
Applications to the 2021 Radikha Jaggernauth Conference Scholarships are due by Sunday June 13th at midnight (EST). The application form can be downloaded here. Completed applications may be forwarded to Sarah Chiu, Secretary, Apra Canada Board of Directors at secretary@apracanada.ca.