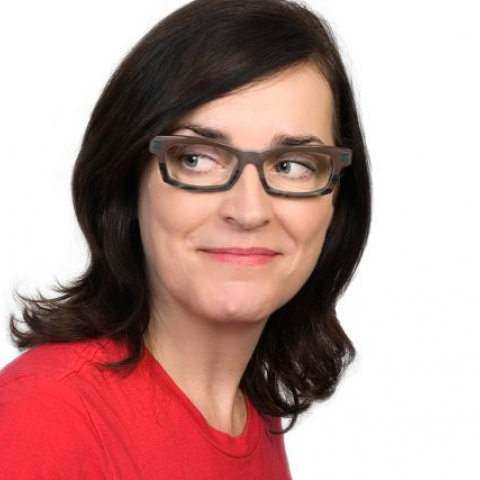 Host of CBC Radio's Spark | Author of The Virtual Self
Nora Young is an informed and ideal guide for anyone looking to examine—and plan for—the ever-changing high-tech landscape; she helps audiences understand trends in social media, big data, wearable tech and more, while showing them how to better protect their privacy in our increasingly digital world. The host and creator of Spark on CBC Radio, and the author of The Virtual Self, she demystifies technology and explains how it is shaping our lives and the larger world in which we live.
Young was the founding host of CBC Radio's Definitely Not The Opera, where she often discussed topics related to new media and technology. Her work has appeared online, on television, and in print. Along with Cathi Bond, she has been a hobby podcaster of The Sniffer since 2005. Her favourite technology is her bicycle.